Kada ja pričam, molim te me slušaj
Desi nam se ponekad da istrošimo sve vidove lijepe komunikacije. Pokušavamo zatim podižući ton dati do znanja nekoj osobi kako se osjećamo. Da zapravo to je najveća greška, ne samo da osoba neće prihvatiti takav način komunikacije nego ćemo dobiti i odgovor ne baš onakav kakav želimo. Često agresivnom komunikacijom pokušavamo razgovarati, ali je to skroz pogrešan način. Također tjelesno ili fizičko držanje je veoma važno jer se kao dio neverbalih poruka prenosi odnos i stav prema izgovorenom sadržaju i slušatelju.
Dominantni tipovi nastoje kontrolirati socijalne interakcije, davati naredbe i biti u centru pažnje. Koriste viku kao oblik komunikacije, prekidaju drugog dok govori, te prave pauzu kako bi pokazali dominaciju. Submisivni su tipovi oni koji vole biti tihi, ne žele biti u centru pažnje i nadglasavati druge.
Dramatični tipovi koriste neverbalnu komunikaciju te pričaju na način prenaglašavanja poruke koju žele prenijeti. Rezervirani su tipovi tiši, skromniji i skloni razumijevanju.
Svadljivi su skloni raspravama i dokazivanju. S druge strane se nalaze oni koji se mirno i lako sa svime slože.
Otvoren – Zatvoren: ljudi otvorenog komunikacijskog stila slobodno govore o sebi, lako im je prići i razgovorljivi su. S druge strane se nalaze oni koji malo govore o sebi, tajnoviti su i nerado izražavaju mišljenje.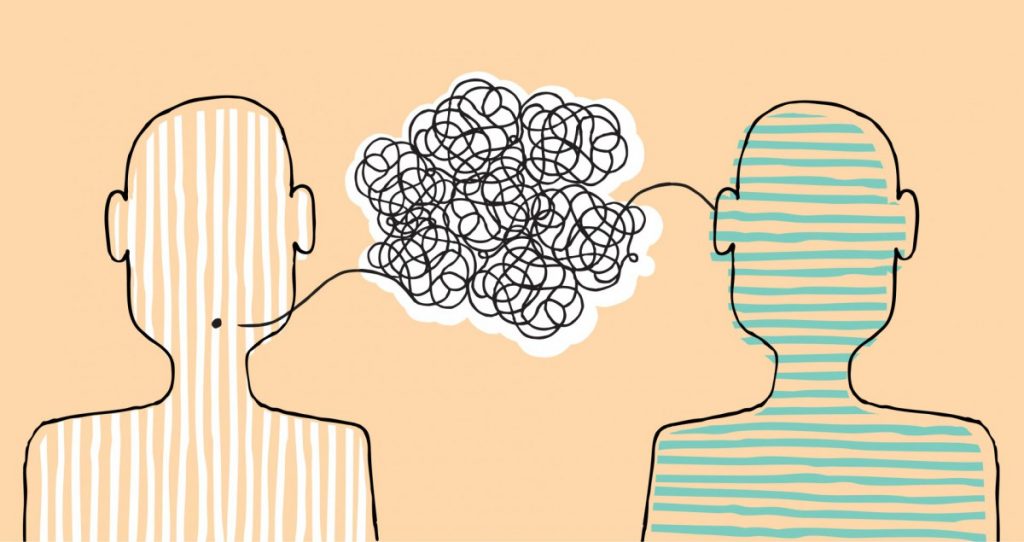 Nikada ne možemo druge ni na što natjerati.
Razmišljanje temeljeno na "što tko zaslužuje" blokira suosjećajnu komunikaciju.
Možemo zamijeniti jezik koji implicira nedostatak izbora jezikom koji priznaje mogućnost izbora.
Klasificiranje i osuđivanje ljudi potiču nasilje.
Koraci u izražavanju ljutnje:
stanite, dišite,
prepoznajte osuđujuće misli,
povežite se sa svojim potrebama,
izrazite svoje osjećaje i nezadovoljene potrebe.
Mi često imamo problem sa usvajanjem ove tehnike, jer jednostavno nije dio našeg mentaliteta. Poštujemo autoritete, jer ih se najčešće plašimo ili su nam bitni iz nekog razloga. Također, naš narod ljubaznost često percipira kao slabost.
"Promijeniti način na koji svijet funkcionira zvuči zastrašujuće, ali Nenasilna komunikacija nam pomaže osloboditi se drevnih obrazaca nasilja." FRANCIS LEFKOWITZ, Body & Soul
Kristina Stanković