How I spend my free time in Zagreb
Today I want to talk about my free time.
In the early days, when me and others volunteers arrived in Croatia, we made a couple of tours to the centre of Zagreb, to see historical sights like the cathedral and the church of San Marco.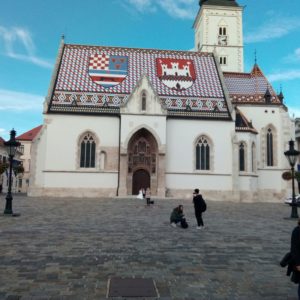 I also remember that on second Saturday evening we all went out together to have some drinks. It was a pleasant evening in which we got to know each other better.
The following Saturday we visited Jarun and Bundek lake on our bikes. I must say that, in my opinion, both are beautiful, especially Jarun.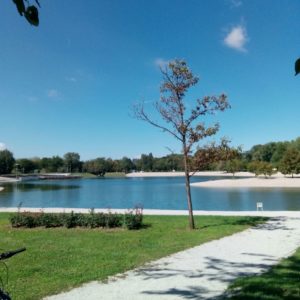 Since my arrival, I often went to the swimming pool, which is near our apartment. The pool complex is a large structure with a lot to offer. Downstairs is the sauna and the massage center that I have used twice, all very positive experiences.
I have to say that I only went to disco three times, as I often worked during the weekend. But all three times have been nice evenings.
The first week of November I visited the zoo, which is really beautiful, very big and full of different animals. Although, some live in very bad conditions, especially the bear forced to stay in a cage really tiny for his size and that makes me sad. But I have to say that it is much better organised than the one I visited in Budapest, for which I think is a shame regarding how the animals are treated.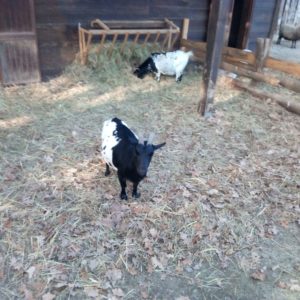 Just before Christmas, together with my colleagues Asia and Marta, we went to visit the Christmas market. It was really cute, full of things to buy at a low price, even the drinks. In fact, we took advantage of it while drinking something.
Finally I want to talk about New Years Eve, which I spent with Asia and other colleagues. First we had dinner at home, where I cooked a big pot of pasta. And before midnight we went to the center of Zagreb, where there was a concert of a Croatian band and the typical fireworks to celebrate the end of the 2017 and the beginning of 2018. It was fun because we were even dancing! We ended the night by going to two pubs to continue celebrating. It was a real fun 🙂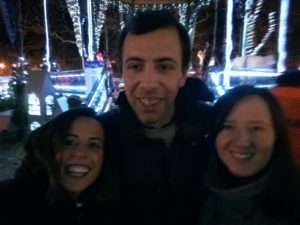 Fabrizio, Italy