PERSONAL PROJECT WORKSHOP: HOW TO DEAL WITH ELDERLY PEOPLE.
written by: Mireya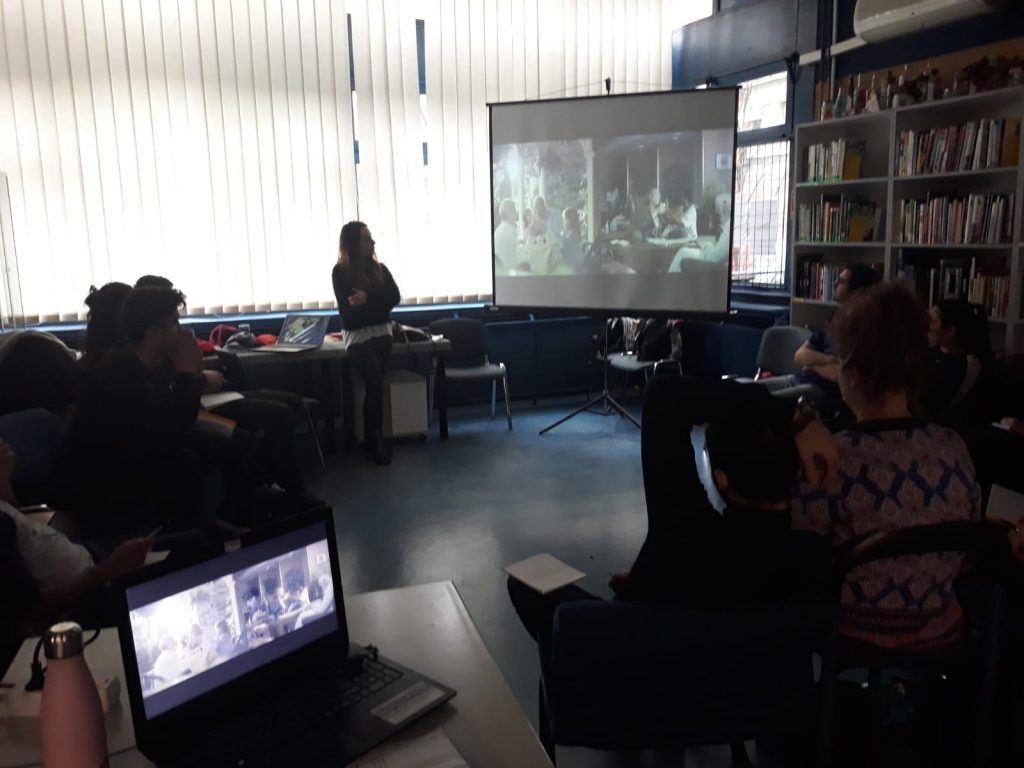 On February 5th Esther and I carried out our personal project on the elderly. The workshop was carried out in Syncro-Synergy Croatia organization in which we trained 10 volunteers.
The objective of the activity was to make visible the group of elderly people, as well as their capacities and limitations.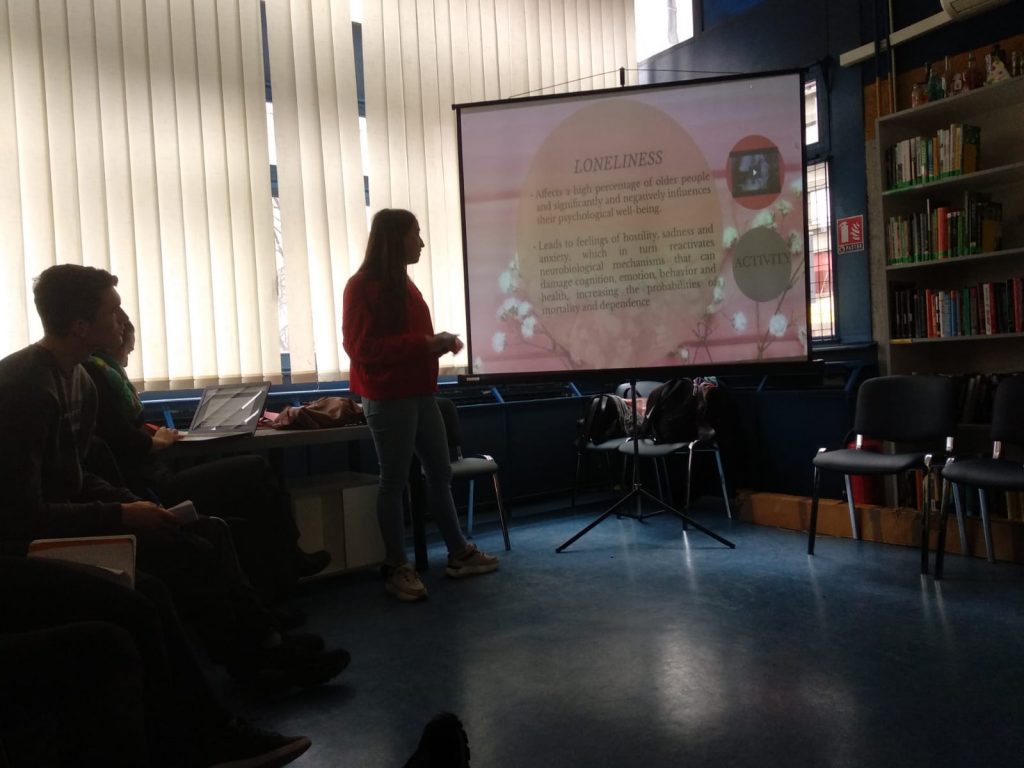 In this way, the presentation was divided into:
Emotional Intelligence in elderly people. Since elderly people has a high emotional intelligence. Although we have a negative perception of elderly people since we associate this term to physical decline, disminution of the engine capacities with unhappiness, low motivation and social and emotional isolation. However, we don't know what life the people have had, and what things the carry behind their backs. We must have in mind, that people have probably suffered losses, disease, mourning. So after this, we turn into these concepts: reliance, active being, mourning, vital course and autonomy.
On the other hand, we consider that the loneliness in elderly people is being important in our current society, so in order to make it important we said that it affects a high percentage of older people and significantly and negatively influences their psychological well-being. So, it leads to feelings of hostility, sadness and anxiety, which in turn reactivates neurobiological mechanisms that can damage cognition, emotional behavior and heath, increasing the probabilities of morality and dependence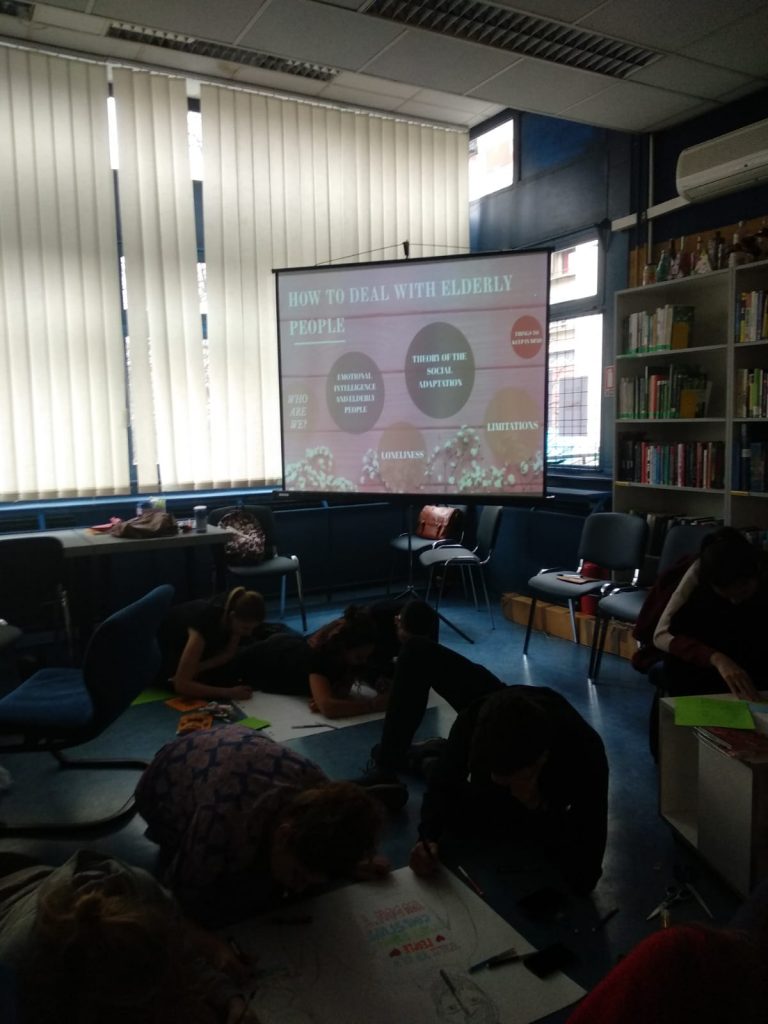 Futhermore, we explained the three theories of the social adaptation:
Theory of dissolvulation
Theory of the activity
Theory os the empy of Furthermore, we explained the three theories of the social adaptation:
– Theory of dissolvulation
– Theory of the activity
– Theory of the empty of roles.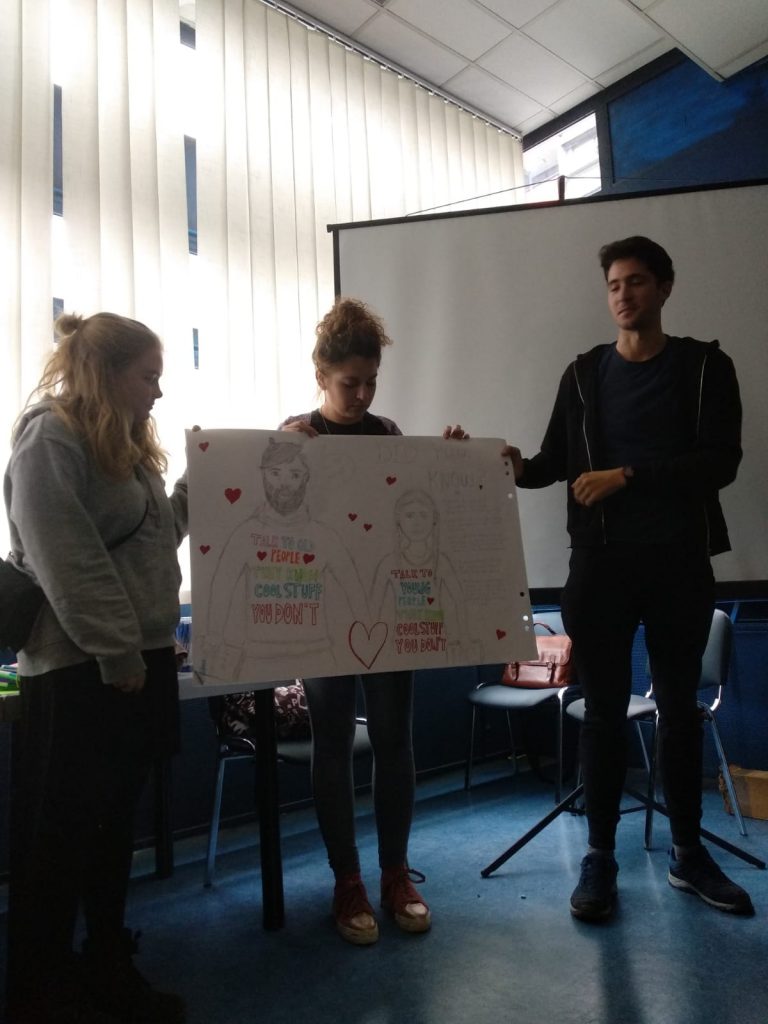 Finally, the limitation of elderly people are:
Mental limitations: for example, the generations gap with young people means that they cannot always be understood.
Physical limitations: because when this people have old age, they have less capacity for doing some specific things, and cities or infrastructures are not always adapted to their needs.
Technological limitations: since it is something that everybody lives today and not all the people have the same learning skills.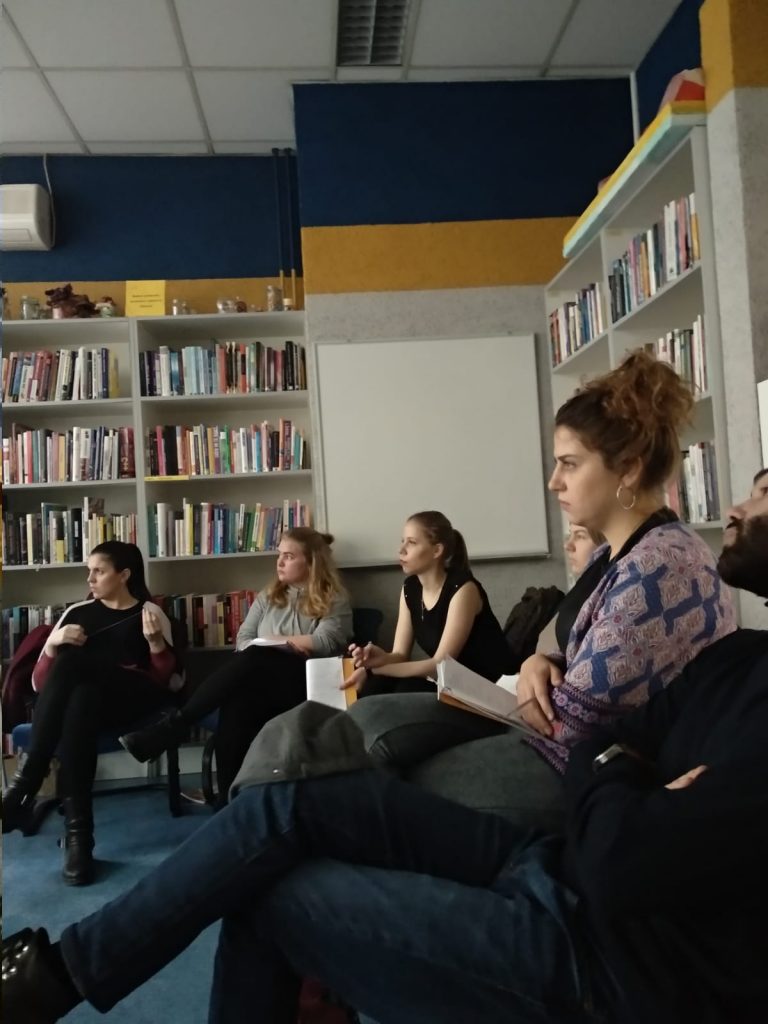 So, things to keep in mind
TO BE TRUSTWORTHY: Promise to the persin what you can do. Don't lie them.
It is important to be STABLE, CHEERFUL, READY TO HELP, CALM, PATIENT.
Don't take personally the responses of individuals you are helping.
HERE IS THE LINK OF THE PRESENTATION: https://prezi.com/p/0wnms8t3qtfv/