What to do in Valencia (Spain) for a few days
Today let's going to talk about my city, Valencia; and how to enjoy it to the fullest in a weekend.
Of course there are many things to do and to see, but the first recommendation is to go to the Museum of Arts and Sciences. This place is an entertainment-based cultural and architectural complex.
Curiosity: the film "Tomorrowland" was filmed there.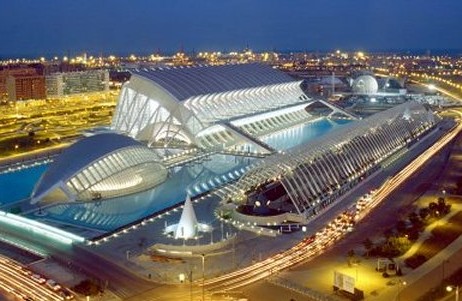 Then, you can go to our beaches. The most famous is called "Playa de la Malvarrosa" If you go in summer, it will be necessary to take a bath to fight the heat. If you go in winter, you can enjoy a walk on the shores of the Mediterranean Sea.
Curiosity: many of Sorolla's most famous paintings were inspired by this beach.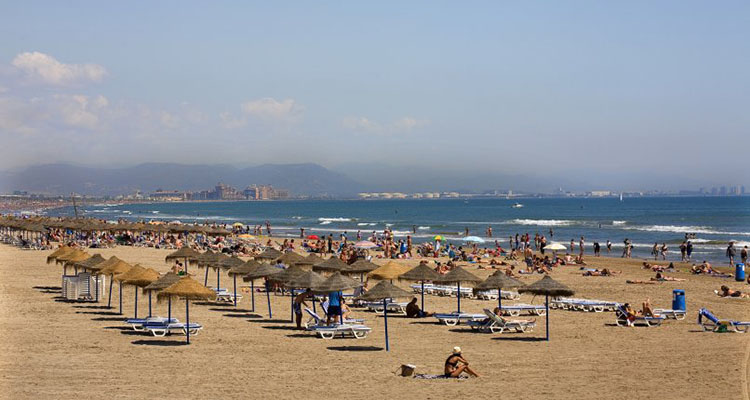 The other thing that you have to go is to the city center. There you can find wonderful constructions like the Miguele, The Cathedral, the Town Hall Square, Serranos & Quart Towers.. and you can take a walk inside the oldtown also.
Curiosity: In the old town you can see the narrowest house in Europe.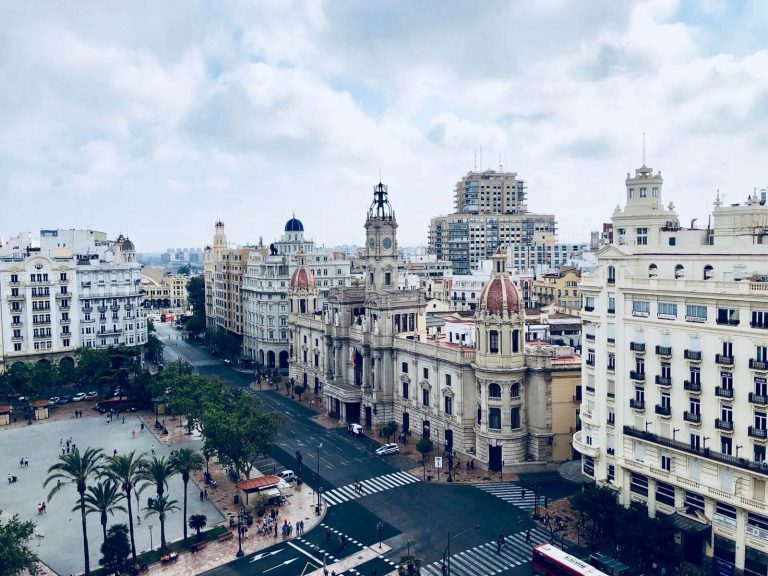 In Valencia, we have a place that we colloquially called "little Venice", that it's located in "Port Saplaya".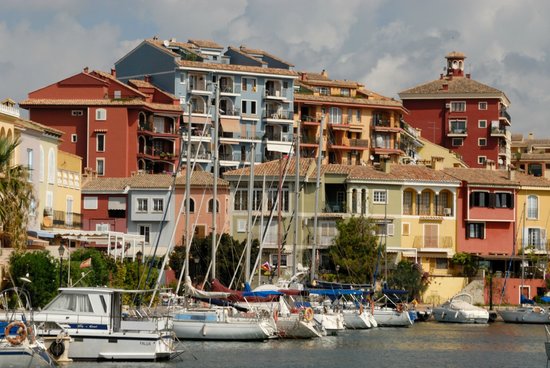 Whether you like nature or not, you must go to the "Albufera de Valencia" to watch the sunset. It is a natural park with a very large ecological value since here you can find fish and birds species in danger of extinction. Besides, it's characteristic the rice cultivation, since this irrigated crop has untold years of tradition.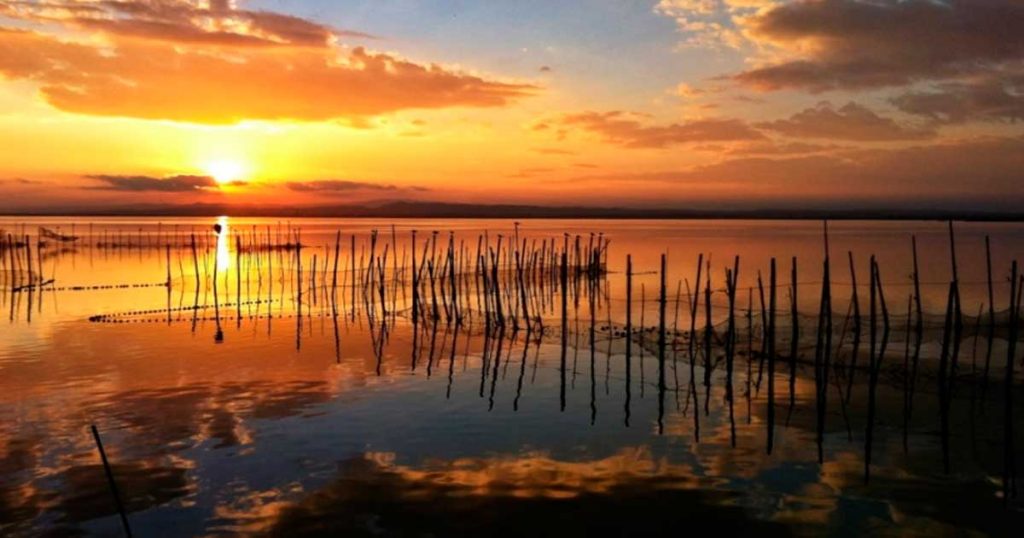 Now let's talk about food. If you come to Valencia, you cannot leave without tasting the paella. It's the most typical food in my city, and probably in Spain. But if you want to try the original one it should have these ingredients: Rice, chicken, rabbit, green beans, fresh garrofon (white bean), tomato, olive oil, saffron, red paprika, rosemary. You must tasted it in the Albufera place.
Curiosity: The paella is cooked in the paella, that is, we also call paella to the pan.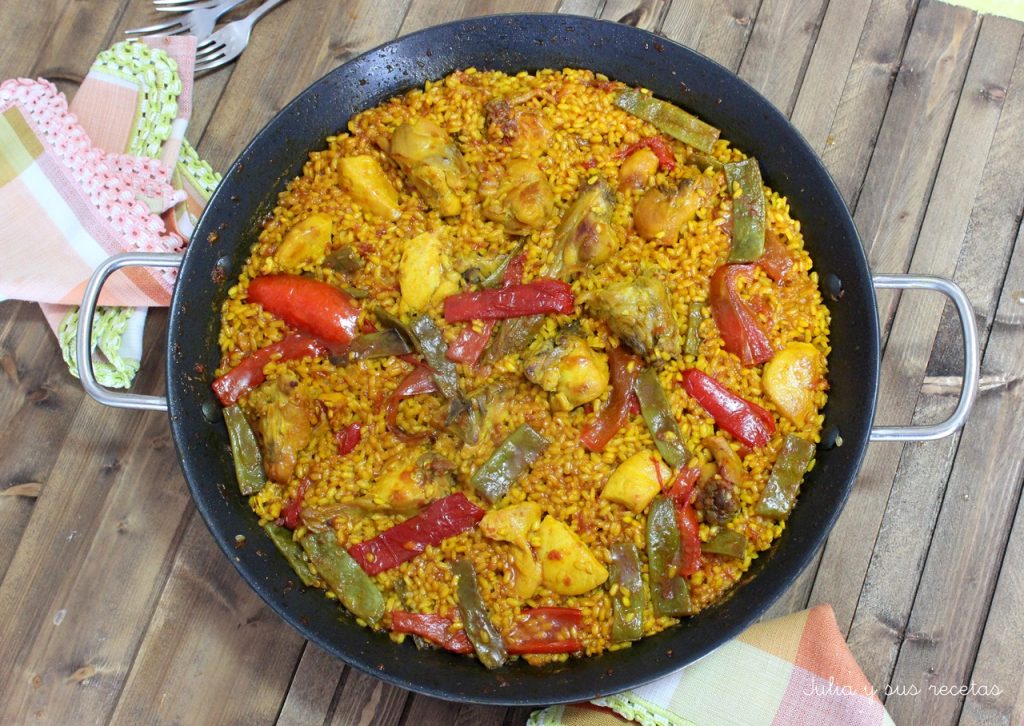 Fideuá is another of the most typical dishes of the Valencian community. It's a dish very similar to paella, in which noodles are used instead of rice.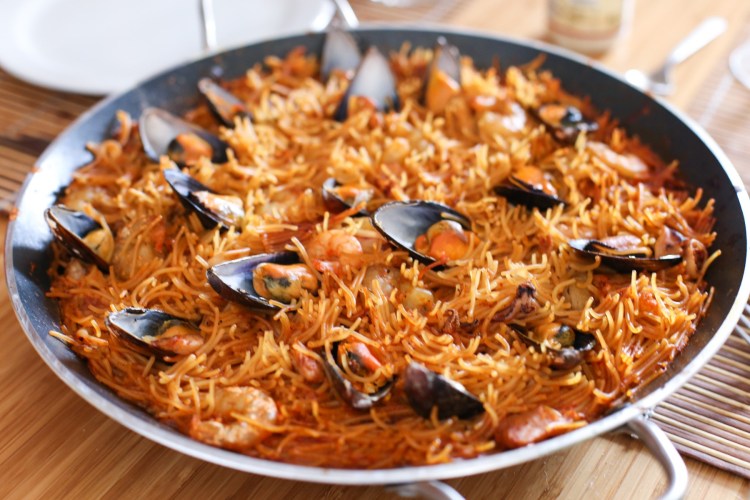 Horchata with Fartons. Horchata is made with wáter, sugar and chufas. Las chufas are small tubers that come from the roots of the countersunk sedge. It's like a kind of long bun sweet and fluffy. It is ideal for dipping the fartons in the horchata. It is typical to take it in summer, in Port Saplaya, where is original from.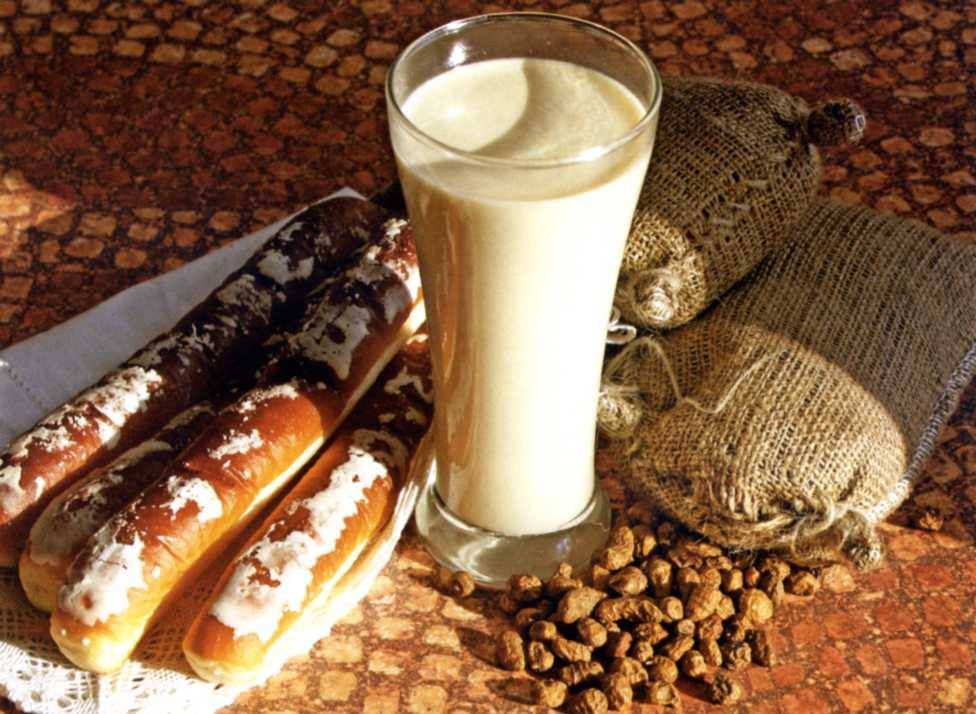 Esther