Trening u Sremskim Karlovcima
Moja prva pomisao na trening "Šta sada treba da učimo i radimo?" , ponavljala sam uvijek isto i razmišljala da li će da se isplati i da li ću nešto novo naučiti. Moram da kažem bilo mi je žao što nismo ona grupa koja ide u Split, nego u Sremske Karlovce.
Prvi dan smo proveli u putu i naravno kada smo se smjestili u hostel, počelo je upoznavanje i druženje. Shvatila sam ponovo da je ovo divna prilika za novo upoznavanje, sticanje iskustava, podsticaj za nastavljanje dalje sa projektom. Upoznala sam divne ljude i stekla jedno super prijateljstvo koje će da potraje sigurno dugo.
Sledeći dan smo proveli upoznavajući Sremske Karlovce i dijeljenje svog ESC iskustva sa ostalim volonterima. Saznala sam dosta o projektima koje realizuju ostali volonteri, koje poteškoće i prepreke imaju i kako se nose sa tim, šta su do sada naučili i gdje vide sebe nakon završetka projekta.
Treći dan sam izabrala da budem na art psihološkoj radionici, uz crtanje naučila sam da se opustim i svoje misli usmjerim na lijepe teme. Također taj dan smo proveli u Novom Sadu, šetnji i saznali smo nove zanimljive priče o Petrovaradinskoj tvrđavi.
Četvrti dan sam naučila kako organizovati radionicu, šta je sve potrebno i koliko truda da bi to sve izgledalo odlično. Kao i život nakon ESC, koje su nam mogućnosti i prilike nakon projekta.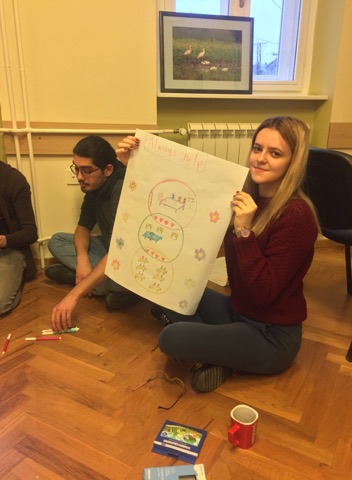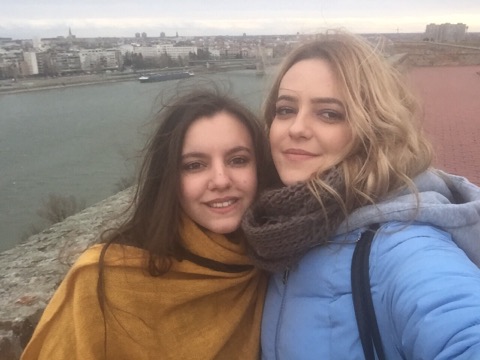 Novo znanje je uvijek korisno, kada vidimo koliko će nam to zapravo poslužiti u životu!
Kristina Stanković