My name is Daniel, and I'm 21. I'm comming from Petrinja, small town near Zagreb.
I decided to apply to the project to gain my volunteer experience, because I have been volunteering at the IKS Association for four years, and experience like ESC (European Solidarity Corps) gives me a new level of volunteering.
Association circles gave me the opportunity to apply and of course to contribute with my knowledge and skills, and also to learn something new. Zagreb seemed like an ideal place for the ESC project because I am relatively close to my city and I want to meet Zagreb better because it is a different lifestyle than it is in Petrinja.
I prefer the art and I like to deal with, also I hope that I will share my love about Art with children, young people and the elderly.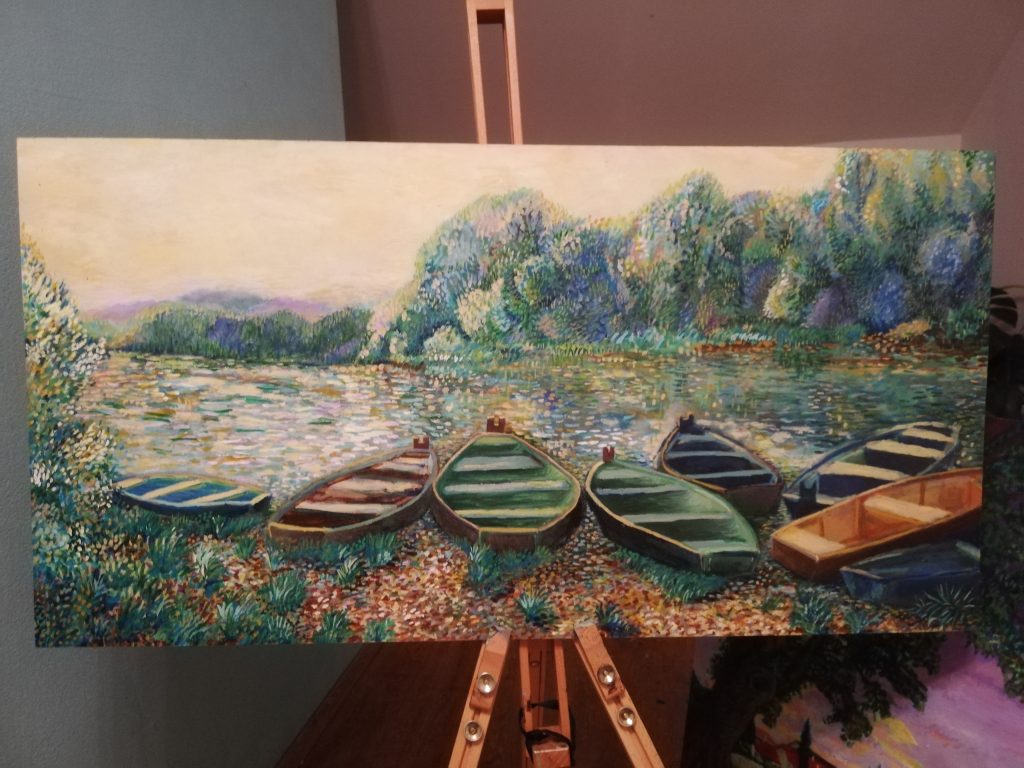 I've been in Zagreb for a few weeks now and it's really exciting to try to fit in community. The biggest challenge was to catch up on bus and tram lines, but with the use of inernet and mobile applications, I found a solution for this little problem. The project gives me a lot of free time, which I will certainly use to explore the city and for some travels around Europe. I wish to meet even more people, to expand the circle of friends and to be surrounded by a pleasant and cheerful atmosphere.
At first it is always the hardest, especially to get used to do something, but I think that as time goes on, it will settle everything in its place and of course We should always be optimistic.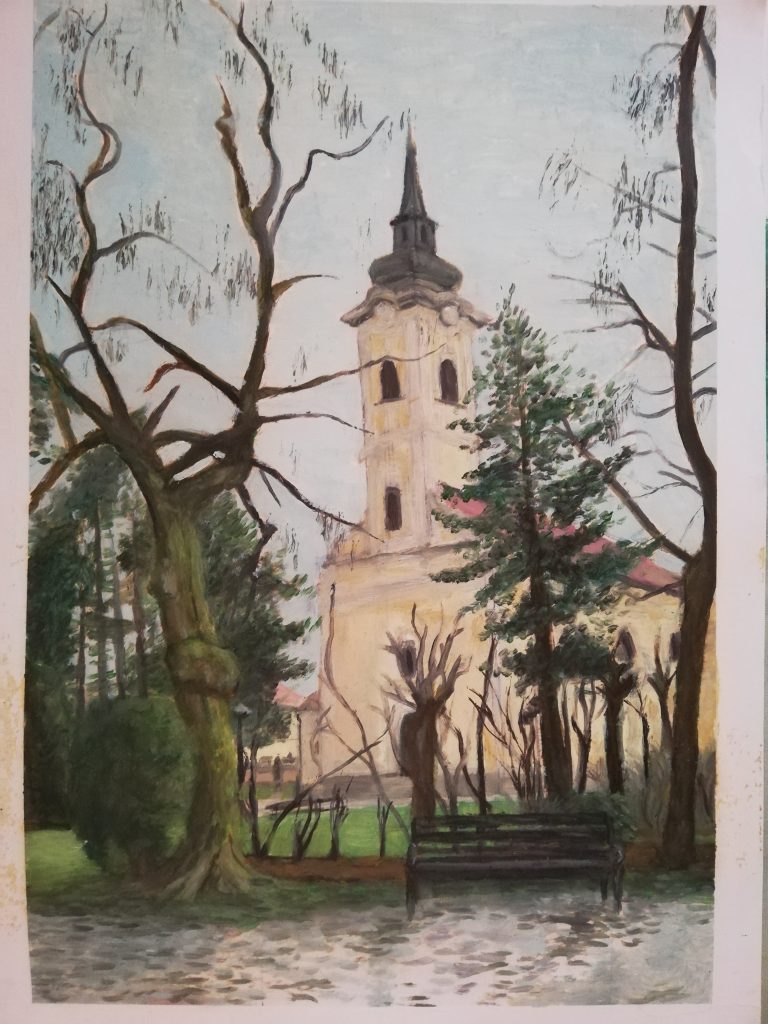 O MENI – Daniel
Moje ime je Daniel i imam 21 godinu, a dolazim iz Petrinje.
Na projekt sam se odlučio kako bi upotpunio svoja volonterska iskusta, jer volontiram u Udruzi IKS već četiri godine, a iskustvo poput ESC-a (European Solidarity Corps) upravo mi pruža jednu novu razinu volontiranja.
Udruga Krugovi mi je pružila priliku da se prijavim i naravno da doprinesem svojim znanjem i vještinama, a isto tako da i ja nešto novo naučim. Zagreb mi se činio kao idealno mjesto za ESC projekt jer sam relativno blizu svom gradu, a opet da upoznam Zagreb jer je drugačiji stil života, nego što je u Petrinji.
Najviše volim umjetnost s kojom se volim baviti i nadam se da ću tu svoju ljubav podijeliti u radu s djecom, mladima i starijim osobama.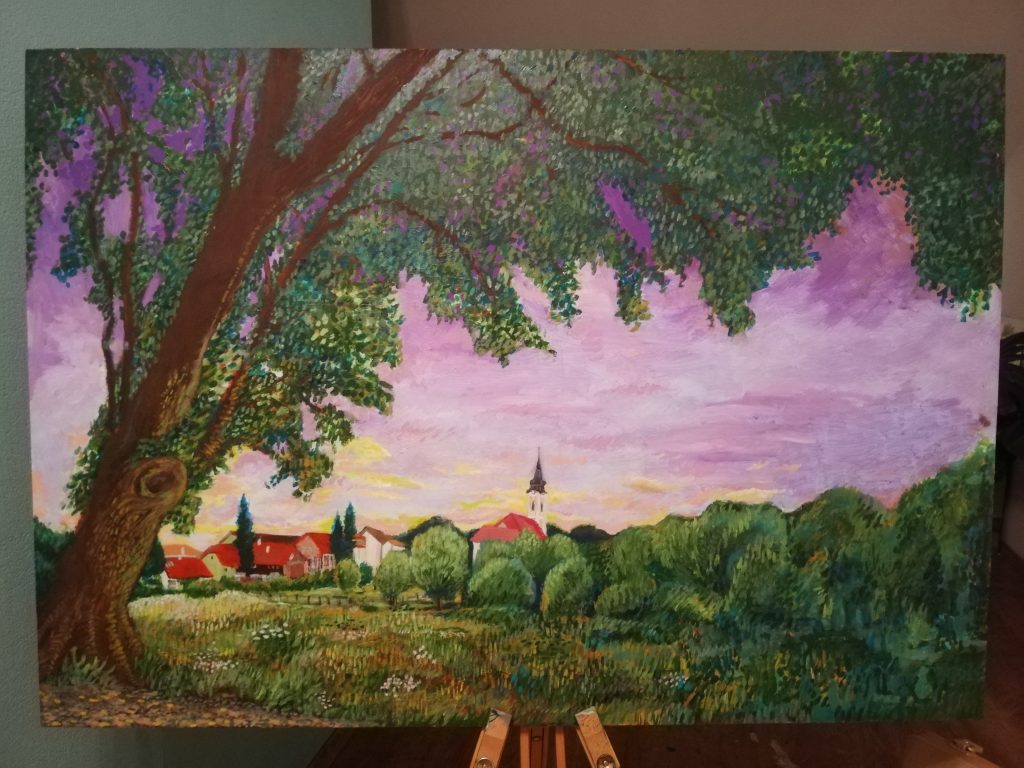 U Zagrebu sam već nekoliko tjedana i zaista je uzbudljivo pokušati se uklopiti u veću sredinu. Najveći izazov je bio pohvatati autobusne i tramvajske linije, ali uz korištenje inerneta i mobilnih aplikacija, pronašao sam rješenje za taj mali problem. Projekt mi pruža dosta slobodnog vremena, koje ću zasigurno iskoristiti za istraživanje grada i poneko putovanje po Europi. Želja mi je upoznati još više ljudi, proširiti krug prijatelja i da sam okružen ugodnom i veselom atmosferom.
U početku je uvijek najteže, pogotovo priviknuti se, ali mislim da kako vrijeme odmiče, tako će se posložiti sve na svoje mjesto i naravno treba uvijek biti optimističan.