Cigna insurance- Your health at the first place
Cigna is a global health service company dedicated to helping people improve their health, well-being and sense of security.
Cigna has almost 40,000 employees who service 85 million customer relationships throughout the world. Within its international division, a dedicated unit focuses on the needs of International Organisations.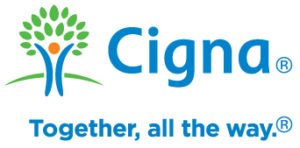 This unit, headquartered in Belgium, has over 50 years of experience in designing, implementing and managing international group health insurance and employee benefits programmes for international and locally recruited staff from Intergovernmental (IGO) and Nongovernmental (NGO) organisations.
These programmes cover medical as well as incapacity, disability and life benefits, with a specific focus on keeping employees healthy and productive through a range of health and well-being services.
Cigna is an expert in international health insurance and employee benefits for intergovernmental organisations and multinational corporations.
It listens your needs and expectations, thinks along with you, and then develops tailor-made solutions that fit the unique specificities of your company. Its multicultural and multilingual staff is there for you and your employees 24/7, speaking your language.
How does it work?
Through empathy and availability, Cigna is constantly working to make the administration of your insurance plan as easy as possible.
Cigna closely monitor the following key performance indicators:
turnaround time for medical claims handling;
procedural accuracy;
financial accuracy;
number of correct payment;
customer satisfaction;
accessibility by phone
You need to apply to get Cigna card and insurance and be sure that you are safe during your EVS or international travelling. In any case of sick or ilness you are save and your costs are covered. So you need to apply and get insurance before you go to volunteer abroad.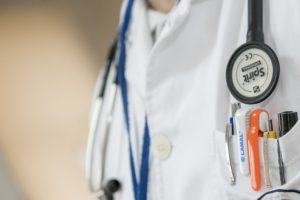 Who is covered?
The Group Medical Insurance Plan covers all volunteers under the Erasmus+ Programme.
Your Sending, Hosting and Coordinating organisation is genuinely concerned about your well-being.
The benefits of your Group Medical Insurance Plan are a testament to this. Choosing a health care provider is a freedom of your own choice. You have a free choice of health care providers (hospitals, clinics, medical doctors, laboratories, etc) anywhere in the world.
However, if you don't know which health care provider to visit, they offer you access to worldwide network of health care providers. You can consult Cigna's database of providers on their webpages. There you can search for providers by name, location, type of facility and/or specialty.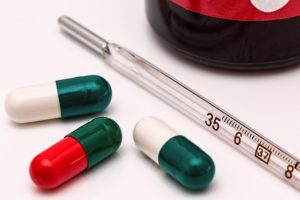 What to do in case of …
…hospitalisation?
Planning your hospital admission usually causes stress and Cigna employees understand that perfectly well. If you or the provider contact them well in advance before the scheduled date of admission, they will help you with the necessary administration and arrange direct payment of your medical bills. To arrange direct payment, they always need to be informed of the planned treatment and cost. It doesn't matter whether the health care provider you visit is part of our direct payment network or not.
… an emergency or accident?
Sometimes hospital admissions are unexpected and unplanned. Even if you cannot contact Cigna before being admitted, they can still help you deal with the paperwork and assist you in settling your medical bill. In case of emergency, show your membership card to your health care provider upon admission and have someone (e.g. a family member or colleague) call Cigna as soon as possible. The name and telephone number of the health care provider is enough for their Customer Service Team to initiate the direct payment procedure and send a Guarantee of payment to the provider within a few hours.
If you sustain injuries from an accident, submit a Notification of accident form which can be found on your personal webpages. Specify the place and circumstances of the accident and mention details of third parties involved and of any witnesses or legal authorities.
… outpatient treatment?
When visiting a doctor or another health care provider, simply pay the bill and claim your expenses with us afterwards. You don't have to contact Cigna beforehand.
For major outpatient treatment (>200 EUR) you can also obtain direct payment. To arrange direct payment, Cigna always need to be informed of the planned treatment and cost.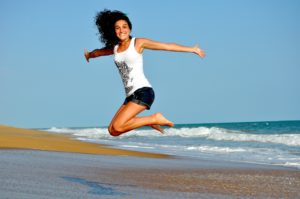 With Cigna, you can be sure that your health is in safe hands!
Read more about health insurance during EVS:
European Health Insurance Card
Carmine, Italy