Our mid-term evaluation meeting in Split
From 29th June to 2nd July, the participants of European Solidarity Corps projects from Krugovi and several other organisations in Croatia, met in Split for the midterm evaluation meeting organised by the National Agency (Agencija za mobilnost i programe EU).
When we found out about the meeting, we were quite excited, especially considering that we haven't had an in-person meeting with the other participants or trainers before – our on-arrival training was held online. However, we weren't really sure what to expect, seeing that unlike the on-arrival training, the mid-term was much less structured and more focused on meeting, sharing, reflecting. Well, that is why it's called a mid-term MEETING and not training. At the beginning we were a little worried that because of that, we might not get much out of it. However, I think we were proved wrong in the end.
On the day of our arrival to Split, we started our meeting with some introductions and presentations about our projects, so we could get an idea what each of us is doing and "break the ice". The second day was all about analysing and reflecting on our own ESC life – from the moment we decided to join ESC until now and thinking into the future. The trainers took us all on a walk in the city, providing us with prompt questions to help us reflect on our journey and discuss it with each other, so we could write down our story at the end.
On day 3 we continued to share but this time it was our knowledge rather than just our experiences. It was up to us to decide what will be discussed and prepare the sessions. Thanks to that we got a nice mix of topics. We had a workshop about the basics of photography, we learned about Armenian wine, tried meditation, talked about movies and recommended some less common places to visit in our countries. Karla and Ira, representing Krugovi, shared some tips about working with the elderly.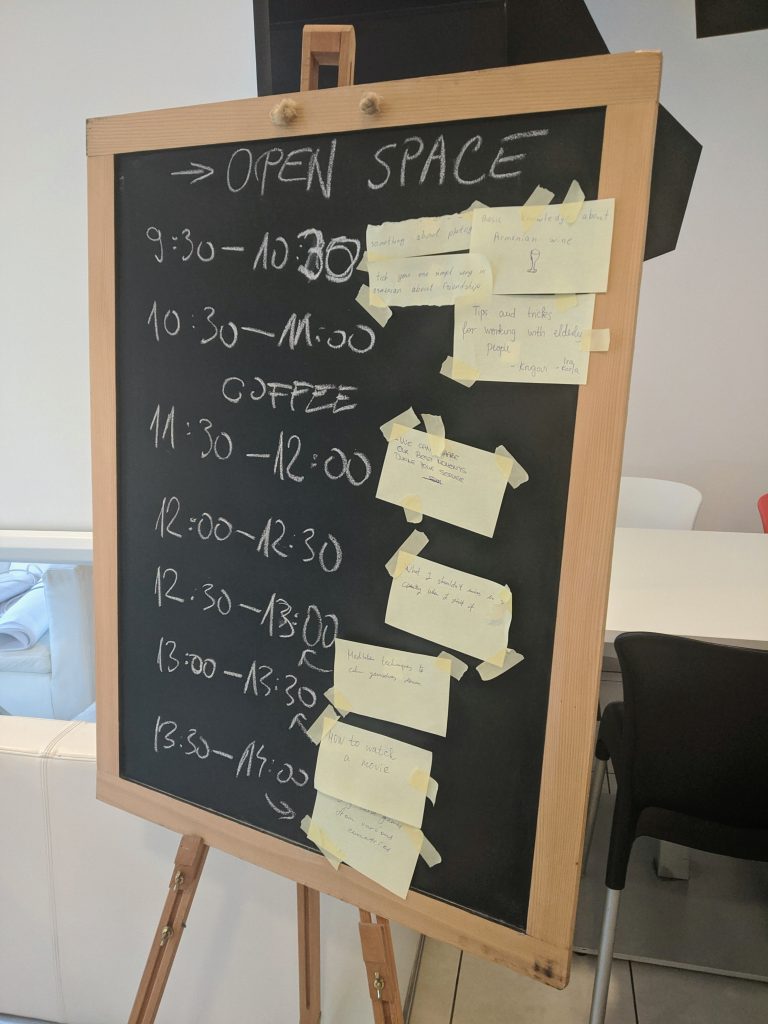 The last hours of the meeting, on the fourth day, were dedicated to what happens at the end of the projects and what options we have moving forward. We learned more about Youthpass and final reports, and got answers to any questions that weren't discussed before. We ended with writing letters to the future ESC participants and finally – the evaluation of the meeting.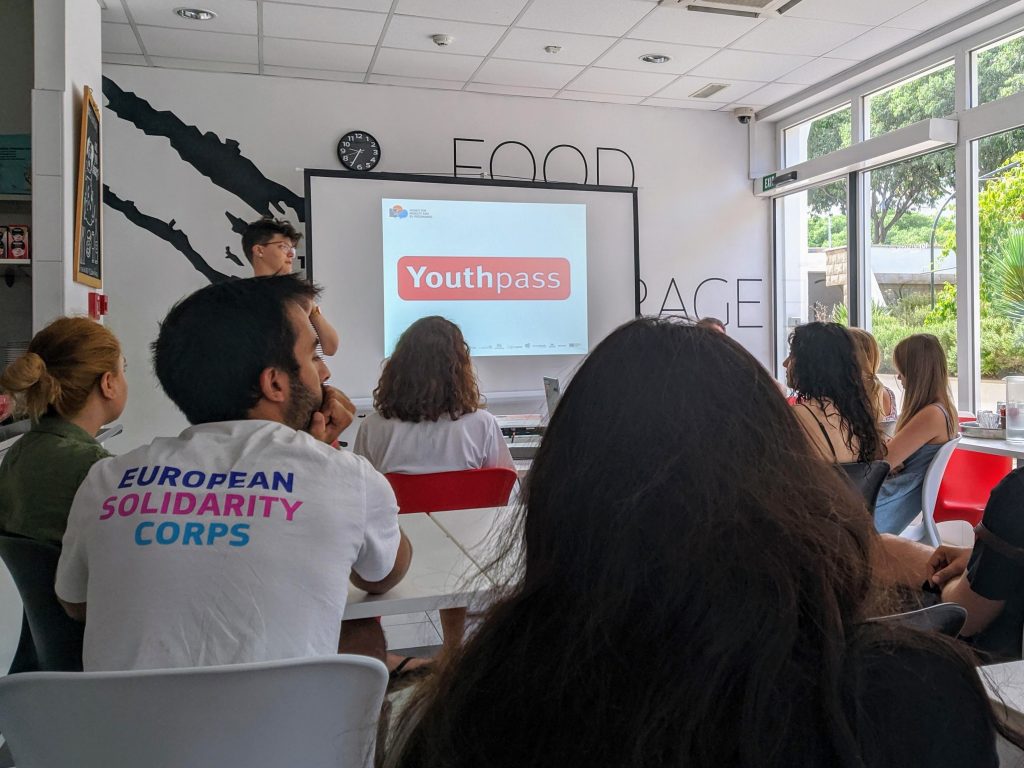 On each of the days, the afternoons and evenings were left free for us. We used the time to explore Split – from the Diocletian's Palace and Riva to the lovely Marjan park and hill with the view of the whole city. Of course, we enjoyed the sea as well! Having the free time also gave us a chance to get to know each other better and build real connections.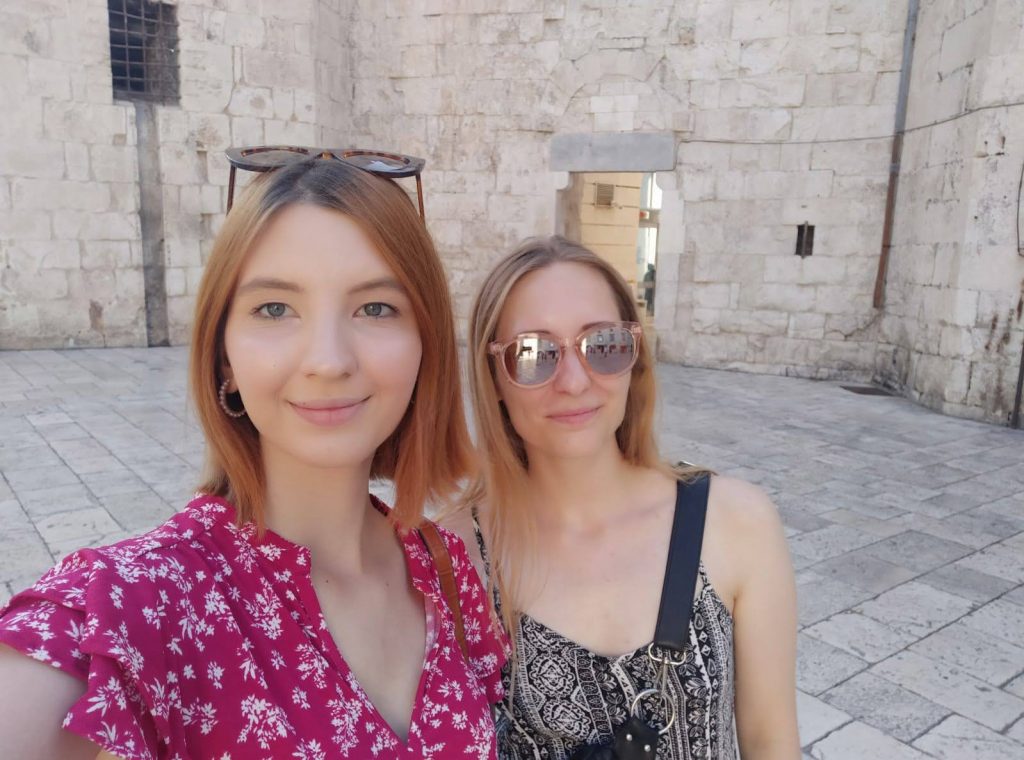 In the end, I truly had a great time at this mid-term evaluation meeting and I'm grateful we got to do it in person. It was wonderful to connect with other participants and feel like a part of a bigger community. I loved sharing our experiences and thoughts, and learning from each other. I feel like I received a lot of positive energy from everyone and I returned to Zagreb with recharged batteries and new friends. 🙂
Kornelia Makowska