My experience in training at Orahovica
When I got the mail for the training at Orahovica, everything was so unfamiliar and I had a lot of questions about it. What is this training? What are we going to do there? Will we even learn anything new?
I was hoping for a new experience, new acquaintances which could continue even after the training. I also hoped that I would learn something new linked to the project.
My first impression was amazing, all of the volunteers were very friendly, talkative and energetic. Also, our coaches Domagoj and Maja were awesome, and they tried to explain to us everything we need to know, in the best possible way.
We saw a chance for learning through the project and that we should always be in our comfort zone. We learned how to act when we have a panic attack, and that is to always have someone we can talk to and try to fix all the problems we have.
Each of us presented his own country and place where we come from through a drawing. We saw how much differences there are in cultures, but also how much similarity there is. The common thing for all of us is that, from whichever country we come from, we all have a passion for learning new things.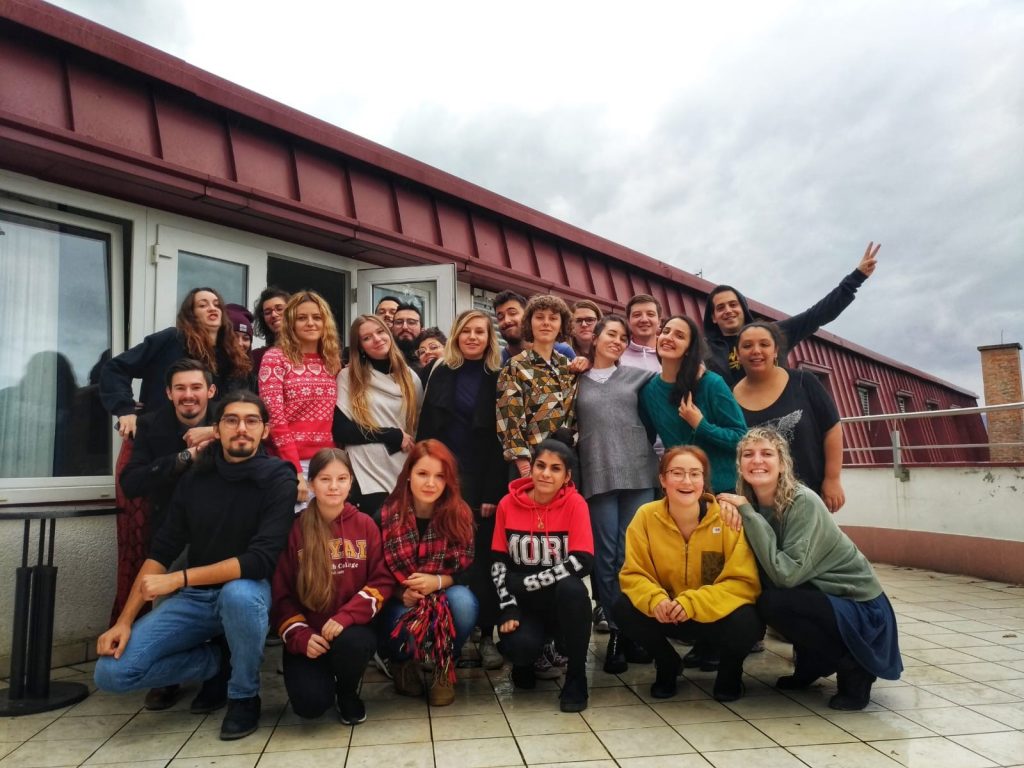 Kada sam dobila mail za trening u Orahovici, bilo mi je sve nepoznato i puno pitanja vezano upravo za to. Kakav je sad ovo trening? Šta ćemo tamo raditi? Hoćemo li uopšte išta novo naučiti?
Nadala sam se novom iskustvu, novim poznanstvima koje mogu nastaviti upravo nakon treninga, nadala sam se takođe da ću naučiti nešto novo vezano za projekat.
Prvi utisak je bio fantastičan, svi ostali volonteri jako druželjubivi, pričljivi i sa puno energije. Takođe naši treneri Domagoj i Maja su bili super i trudili se da nam na najbolji način prezentuju sve što treba da znamo.
Vidjeli smo da upravo sada imamo priliku za učenjem kroz projekat i da uvijek treba da budemo u udobnoj tj. najboljoj comfort zoni. Naučili smo i kako se ponašati kada dođemo u panik zonu, a to je da uvijek treba sa nekim da razgovaramo i pokušati riješiti sve probleme koje imamo.
Svako od nas je predstavio svoju državu i mjesto odakle dolazi putem crteža. Tada smo vidjeli koliko zapravo ima razlike o kulturi i običajima, a isto tako i koliko ima dosta sličnosti. Svima nama zajedničko iz koje god države dolazimo jeste volja za učenjem i upoznavanjem.