The importance of volunteering: my personal story
I haven't really been an overly proactive person in my teen years – volunteering was not something that peaked my interest until a couple of years ago. I was not in an environment which talked about or encouraged volunteering back then, therefore I never saw it as something that could help both me and the community, I just felt like that is something people who have a lot of free time do. My view of volunteering changed when I started my university and I heard new friends talk about all the ways they helped others and in return grew as people themselves.
At first, I started volunteering locally when I was around 19 doing some volunteering work in places which were closely connected to my university degree (pedagogy and English) as that was what I felt most comfortable doing. I volunteered in schools and kindergartens, taught children English, held workshops and so on. Later, when I realized that I'm being quite stagnant – I didn't really get anything new out of opportunities closely tied to my field of study, I decided to branch out by volunteering at some events which are a bit out of my comfort zone. I volunteered at events like the Gymnastics World Cup, different Art festivals and similar places where I didn't necessarily participate as a creator but I helped in organization and coordination of other volunteers.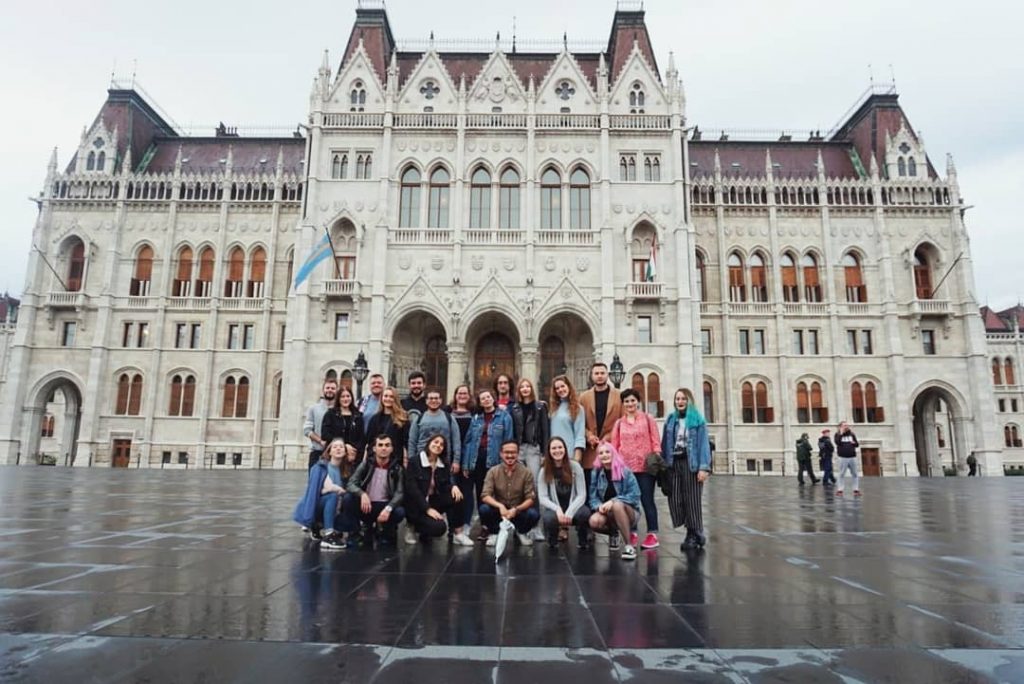 The most important and life-changing volunteering experience for me came in 2018 when I decided that volunteering locally just was not enough anymore and I went to volunteer abroad. I spent a month and a half in Romania teaching children with fewer opportunities English. That experience not only helped me to better my teaching skills, but it also completely changed me as a person. I met people from all over the world there so it made me more familiar with interculturality, to the point where I now crave it.
As I started craving interculturality but was back in Croatia, I had to find a way how to be home yet still meet people from all over the world. I then accidentally discovered Erasmus Student Network, which became a constant in my life and to this day still continues to challenge me. I spent a year in ESN being a coordinator for social inclusion and that opened so many doors for me. I travelled and got free training courses on topics like gender equality and I've made so many international friends with whom I'm still in contact.
All of these experiences brought me here, on an ESS project in Zagreb. This is a project I've been excited for for a long time because it meant I was going to change my surroundings for a longer period of time, which obviously meant more challenges and more personal growth for me. Don't ever let anyone tell you that volunteering is something you shouldn't do, because it's one of the best things you could ever do, both for yourself and for the people you're going to help along the way.
Karla Špiranec