While I'm traveling, I can help and learn
Why do we travel? Why don't we stay in the same place? Why don't we settle? Why do we want to change the world? How can we help while travelling?
So many questions do not have a single answer, there are many good reasons why I love to travel and all the questions become answers. I love to travel only for the fact of moving, I don't want to be motionless, I want to leave my comfort zone because I want to contribute myself to each place where I put my foot. I don't have to change the world to be perfect, just to take a smile to a person is a great achievement, sharing your experiences, helping in the way you can, everything has its own value.
I am a lover of the world and this is a short summary of how I ended up in Croatia.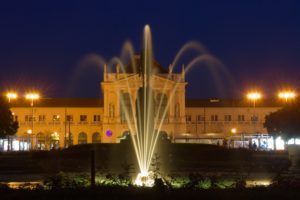 I am 22 years old, recently graduated in Psychology and I consider two countries as my home, I was born in Ecuador and since I was 10 years old I live in Murcia (Spain) my second home. Since my childhood my parents have taught me the importance of helping others because we come from a culture in which the community plays an important role. When you are an immigrant at the beginning everything is different and you do not feel at home, not all the people have the opportunity to be with their families and some of them are alone. This is where my parents taught me that support to those who need is important. I didn't have to do great things to help them, I could bring them oranges from the garden harvest, eat together, make meetings to eat, to celebrate and even to cry with them if they need it. Within time as you grow up you learn the importance of the small details.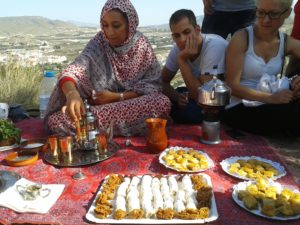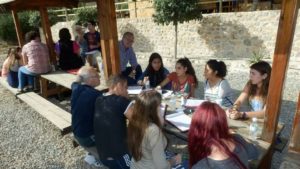 As I grew, my curiosity about the world and people grew, for that reason I studied psychology, a degree in which I learned many things, especially about the diversity of people and the ability to put yourself in their place. Here was a turning point, in the beginning, to be more aware of the needs of people, of the differences and similarities, share with them and learn from them. In this time I was with numerous associations of my city like 'Proyecto Abraham', 'Cruz Roja', 'Astrade', 'Ademtra'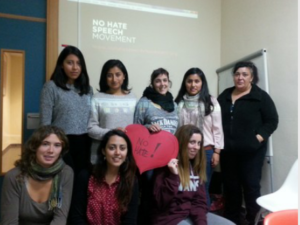 In my third year of university, I was able to travel to Chile, it is one of the most enriching experiences of my life. I ventured on a trip through Inca lands where I met their people and their customs, and then in my head came the idea: there is no better way to travel than to learn and help at the same time.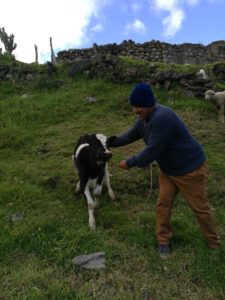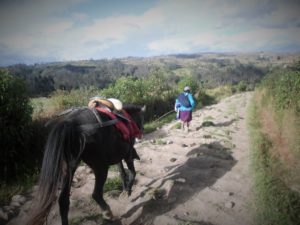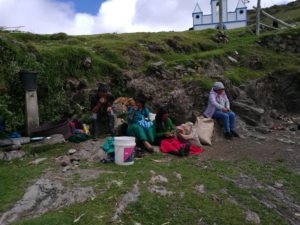 In Chile I played soccer with low-income children, we picnicked in parks, we worked with teenager mothers, we had many intercultural meetıngs. In Peru I helped a woman with her restaurant for a day and we talked for hours until dawn, I spoke with many old ladies who only wanted to share their ideas with me, I walked long distances with women who worked in distant lands and so I could continue to list things.
Many people may think that they are simple and small things but for me, they are important acts in which a smile of gratitude becomes one of the best thanks.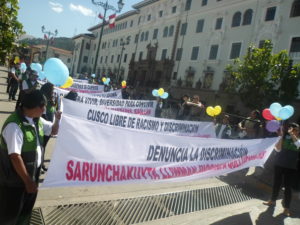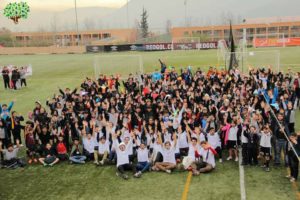 When I returned to Spain I had changed so much and the only thing I could think about was to continue doing what made me so happy.
I finished my degree and decided to take a gap year before continuing studying. On previous occasions, I had been informed about the EVS and I was always interested in but I never decided until the opportunity presented itself.
A perfect opportunity in which I did not have to think much, so here I am starting a new stage in my life in Croatia where I have met wonderful people with whom I share not only purposes such as helping but also values and curiosities: curiosity about the world, about people.
In the short time that I have been here, I have done many things and some that I did not think I was capable of having deep conversations in another language or understand without needing words.
I can say that I am lucky and that I am excited about another unforgettable experience that will come to me in the future.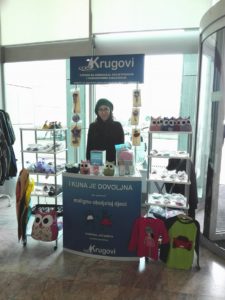 Stefania, Spain