On Arrival Training experience
You wonder what is EVS On Arrival Training?
According to Erasmus+ Programme Guide, all volunteers have the right and responsibility to attend EVS training sessions in order to receive information about the EVS. Through this training you will:
get to know other EVS volunteers.
have the opportunity to discuss your rights and responsibilities.
get a chance to share and discuss any worries or questions you have about this experience.
explore potential challenge and strengthen your communication and problem solving skills.
think about learning through EVS and will make own learning plan.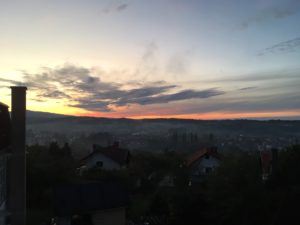 Our experience from the first training
Last week we took part in an Arrival Training for EVS volunteers in Croatia organized by National Agency.
Main purpose of the training was preparing us to work in our projects, getting to know each other, creating our learning plan and implement a small project in Orahovica. We learnt more about cultural differences, strategies to cope with cultural shock, we improved our skills, communication and learnt to solve a problem.
The trainers
We had two trainers: Domagoj Morić and Bojan Marjanović. On the first day we presented each other doing some games and we had opportunity to know more about them. They are professional trainers. We liked their approach to work, their respectful attitude, and support that they gave us during the training. We also had an opportunity to learn more about Croatian culture. This experience was really successful for us. We expect to see them on our next Mid-Term Training.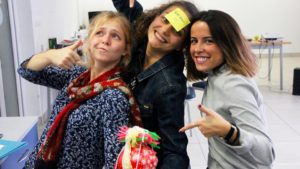 New cultures and tongues
Nice part of this training was meeting the other volunteers from different countries. Participants came from: Bulgaria, Estonia, France, Lithuania, Macedonia, Italy, Spain, Poland and Turkey. The youngest volunteer was 18 years old, from France and she spoke English really well.
We connected with all of them and had a good time together, working in teams and learning about each other. People from organization were so nice and kind. We also met Croatian students that stayed in the flat very close to ours. We spent some quality time together.
Orahovica town
We wisited High school in Orahovica and talked with the students about good sides and opportunity through the EVS.
Orahovica it is a very small city but at the same time very green and cozy. This has been our first meeting and we hope to come back as soon as possible.
Nature and free time
We spent a great time together and we enjoyed the place in the nature. One of the most beautiful thing was that we could see all stars during the night. In the morning we took sun in the greenery of the resort. In the afternoon, after the training, we played football. In the evening we went to the bar and shared experiences.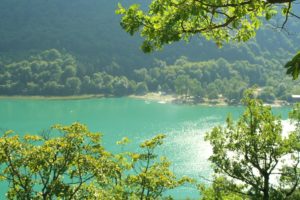 Food
For us, the dinner was very early, at 7 pm. It is not usual in all countries to have a diner that early. For the last dinner we ate a tipical Croatian food called Sarma. It is made from cabbage, meat, egg, onion and rise.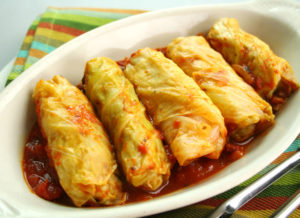 For the end…
From our point of view, this training was our first contact with other volunteers and with local people from Croatia.
We are looking forward to the next Mid-Term Training, that will take place in Split.
Vidimo se!!
Asia (Poland)
Marta (Spain)
Fabrizio (Italy)
Carmine (Italy)