Prije skoro godinu dana, došao je kraj mom volontiranju u Centru Krugovi. Tih 9 mjeseci volontiranja u potpunosti su promijenila moj život – naučila sam mnogo toga o sebi i o tome na koji način se želim dalje karijerno razvijati. Tijekom tog vremena, razvila se ljubav prema vođenju projekata, ESS programu i radu s mladima. Sam kraj projekta me činio tužnom, jer jedna od bitnih stvari koje su se desile je bila i stvaranje novog života u Zagrebu i Krugovima koje nisam bila spremna napustiti.
Razgovori s koordinatoricom projekta upućivali su na to da postoji mogućnost za radnim mjestom u sklopu novog ESS projekta, na programu zapošljavanja i stažiranja. Odlučila sam pratiti što se događa i prvom prilikom se prijaviti. Primljena sam! Nastavljam svoj život u Zagrebu i rad s Krugovima!
Novi projekt i nova pozicija stvorili su svoje nove izazove – odjednom imam na sebi brigu o nova 4 volontera, papirologiju cijelog projekta, financije… Sve to je bilo olakšano time što sam na ESS programu i dobijam podršku svoje koordinatorice i mentorice. Iako, neću lagati, u nekim trenucima mi jeste bilo previše, sumnja u sebe je ponekada bila prejaka…
Cijelo ovo novo iskustvo, ma koliko nekada bilo teško, ojačalo je moje sposobnosti, stvorila sam nova iskustva i načine na koje doći do rješenja…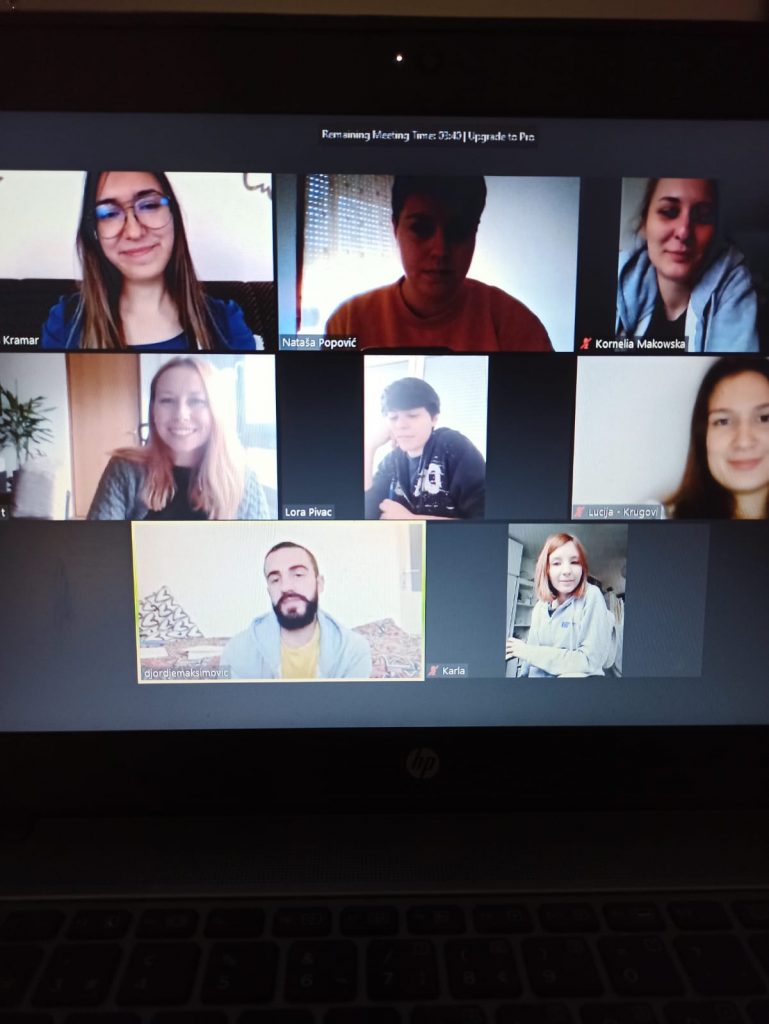 Almost a year ago, my volunteering at the Circles Center came to an end. Those 9 months of volunteering completely changed my life – I learned a lot about myself and how I want to further my career. During that time, a love for project management, the ESS program and working with young people developed. The very end of the project made me sad, because one of the important things that happened was the creation of a new life in Zagreb and Krugovi that I was not ready to leave.
Interviews with the project coordinator indicated that there is a possibility for a job within the new ESS project, in the employment and internship program. I decided to follow what was going on and sign up at the first opportunity. I'm accepted! I continue my life in Zagreb and work with Krugovi!
The new project and the new position created their new challenges – suddenly I take care of 4 new volunteers, paperwork of the whole project, finances … All this was facilitated by being on the ESS program and getting the support of my coordinator and mentor. Although, I will not lie, at some moments it was too much for me, the self-doubt was sometimes too strong …
This whole new experience, no matter how difficult it used to be, strengthened my abilities, I created new experiences and ways to find solutions…
Nataša Popović